Disease modeling for basic research and drug discovery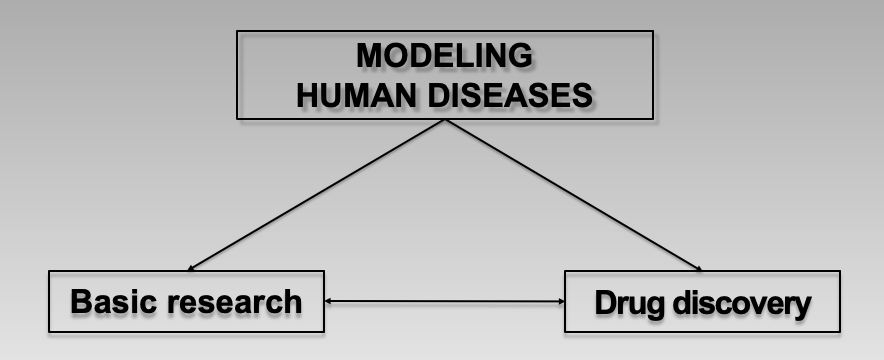 We are using state-of-the-art genetics tools such as CRISPR/Cas9 and transgenic RNAi approaches to test the pathogenicity of genes associated with human diseases and to generate/establish animal models for both basic research and drug discovery.
We have recently developed relevant models of Motor Neuron Diseases (MNDs) and using them to get better insights into underlying pathogenic mechanisms as well as to search for compounds with medicinal potential. We are routinely testing genes in relation with human conditions using our approaches and are welcoming students/postdoc to get part of our journey or to use our platform to study their own gene/disease-of-interest.
Here, a quick video illustration of the zebrafish neuromuscular system. Thanks to its transparency, this animal is a brilliant model to study human diseases and affected cells or tissues. ©Giacomotto's LAB
We have developed zebrafish models presenting progressive loss of motor function secondary to motor neuron degeneration. We are using those unique research models to study the underlying mechanisms responsible for abnormal cell death.
Quick video presentation of our projects focusing on motor neuron diseases (MNDs). 
Now hosted at Griffith Research Institute for Drug Discovery (GRIDD) and Discovery Biology (Griffith University).